Adult Learning Centers
ANAFAE has longstanding experiences in implementing adult education projects, is running 4 adult education centres in KBL with 46000 learners per year since 2006 till today. ANAFAE also operated nine-months community- based literacy courses combined with health education, technical skill development and income generation components, as well as vocational trainings from 2005 till 2021 with different national and international partners.
With DVV International, GIZ Literacy education for police, women literacy with AWN, GIZ Basic Adult Education Programme (BEPA), Literacy teacher training with JICA Leaf, Literacy for IDPs with WHH, etc. in various outer districts.
Recent literacy education projects for females were implemented in Kabul district 13 from 2018-2021 funded from by GIZ and DVV l covered 4.000 female learners aged 15-45. This included projects to catch-up with formal education from literacy grade 3 to grade 9 formal education.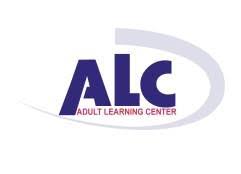 Supplements to School education and University
The school programs of the ALC/CLC Network support students in grades 9– 12, to successfully accomplish public education through complementary instructions, especially in natural sciences subjects. Also, university students can supplement their knowledge in science subjects and attain additional qualifications in our Adult Learning Centers.
Promoting employability among youth for the Afghanistan of tomorrow
The present education system is not able to provide young people with sufficient qualifications and competences for the labor market or the development of the economy. Our programs are the best investment for poverty reduction. Connecting education and employment, they promote young people's transition to working life.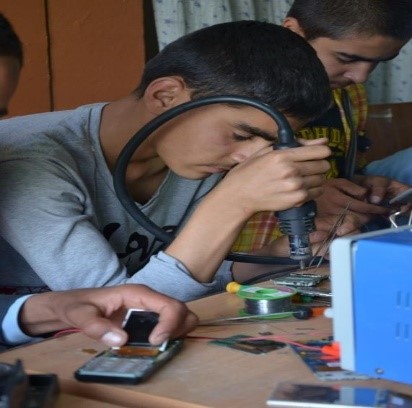 The education programs of ANAFAE improve skills, competences and the employability of young people for the labor market in various fields. Like in Information Technology IT, hardware and software, office and database programs, computer graphic, video and picture editing, server network installation, web design, hardware repair, through Office English and other qualifications in finance, business and office work related spheres.
Moreover, ANAFAE is a licensed service provider of ILO /SIYB in Afghanistan and conducts 'Start and Improve Your Business' (SIYB) program packages which is internationally recognized training packages. ANAFAE conducts SIYB training packages and supporting materials for small-scale entrepreneurs to start and grow their businesses. It aims at increasing the viability of Micro, Small and Medium Enterprises (MSMEs) through management principles suitable for the environment of developing countries
Meanwhile, ANAFAE hosts the international TESOL/TEFL training with the support of the International TESOL/TEFL Training Institute of New York in Afghanistan and provide international TESOL/TEFL certification for the first time in Afghanistan. The 120-Hour On-site TEFL/TESOL Certification provides a high-quality, practical English-teaching segment
In addition, basic vocational training courses, tailoring and cloth making, beauty care are provided for women who establish a small home based self-employed business. Mobile phone repair and courses for IT hardware and network technicians, etc. are conducted for young men. With increased opportunities, new qualifications, skills and competences, young people make important contributions to economic growth and social change.